About Bharathi Vidhyalaya Education Institutions
The School was started in 1997. Ever since the management took up the responsibility of academic administration. It has been striving to impart quality education and also to improve every student's performance. It is a co-educational English medium school recognized by the director of Hr. Sec. School Education, Govt. of Tamilnadu, India. The extreme student community from K.G. to XII under the vigilant loving, dedicated teaching staff works tirelessly to shape the intellectual development of the students.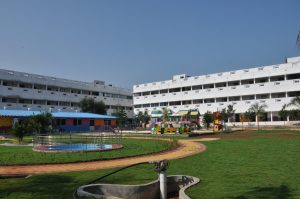 Location
Bharathi Vidhyalaya is Located in Gobi, Erode District, also known as "Educational City" in the southern part of India. The School is located in a rural atmosphere amidst a scenic Environment.
Important of School in Society
Our Children need to imbibe an attitude of winning and leading. There is a need for an effective collaborator who would attend to a child's scholastic and multidimensional needs. Good Schools play the role of effective collaborator, thereby talking the responsibility of building responsible and growth-oriented citizens for the nation.